Handball Men's Divisions
The four men's teams fall under:
The National Handball Team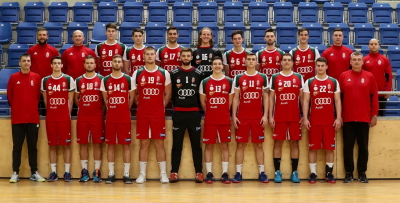 Headed by István Juhász, this team made its first appearance in the Summer Olympics in 1936 and has since attended seven more. So far, it has come 4th in five of these games in the years 1936, 1980, 1988, 2004 and 2012. Moreover, it debuted in the world championship games in 1958 and has since made 20 more appearances. Its best performance in the game is in the 1986 championship, where it came 2nd, a position shy of a gold medal. The team also features in the European Championships and has made 12 appearances, with its first being in 1994. In 1998, it came 6th in the lineup, which has been its best performance so far.
Renowned Players
Péter Kovács ranks as the player who has played the most matches. His career spanned 1973 to 1995, during which he scored 1,797 goals, making him one of the best players ever to grace the team. Gábor Császár, who retired in 2019, comes second with 845 goals to his name after a career spanning 2004 to 2019. István Pásztor, a close third with 830 goals, played in the team from 1992 to 2004. He also has 215 caps. József Éles, with 828 goals to his name, played for the team between 1989 and 2000 and left with 179 caps. Coming in fifth place with 749 goals is László Nagy, who was active in the team from 1999 to 2019.
National Junior Handball Team
The national under-20 team, also coached by István Juhász, has also made a name for itself. The team has managed to clinch one runners-up position (1977) with 14 appearances in the IHF U21 World Championship. In 2005, it came close to a win by placing 3rd. It later placed 5th in the 2017 games, once again nearing the first position. Plus, it came in 3rd place during the European Junior Championship in 1998. Since then, it has not made it to the top three but has managed to qualify for the championships.
National Youth Team
Vilmos Imre heads this team which features handball players aged 18 and below. The team made its first debut in the U19 IHF World Championship in 2013. Since then, it has made two more appearances and came in 5th place in 2019. They have previously played in the European Youth Championship, where they placed 1st in 1999.
Beach Handball Team
Beach handball is a variation of the standard handball game and has attracted a lot of attention over the years. István Gulyás takes the team through training. So far, the team has participated six times in the world championships. Its best performances include 3rd place (2018) and 2nd place (2010).
Men's Handball Competitions
The country has three levels of competition divided into:
Nemzeti Bajnokság I
This tier, established in 1951, has since changed its name to K&H Férfi Kézilabda Liga for sponsorship reasons. It features 14 teams under the European Handball Federation and is the first level on the pyramid. Teams battle it out for the domestic cup known as the Magyar Kupa, paving the way for international competitions. So far, Veszprém KC has bagged the most titles (26) while the reigning champion is MOL-Pick Szeged. Some of the most famous players in this tier include Carlos Perez, Mirza Džomba, Árpád Sterbik, László Nagy, Dániel Buday, Julio Fis, Rolando Uríos, Vlado Šola, Dejan Perić and Gergő Iváncsik.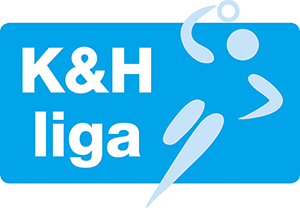 Nemzeti Bajnokság I/B
This second tier, established in 1968, also falls under the European Handball Federation and features 28 teams divided into two groups. Teams can get promoted to play in the first tier or be moved down to the third tier. So far, the champions are Balmazújvárosi KK and MKB-MVM Veszprém II for the eastern and western sides, respectively.
Nemzeti Bajnokság II
This last tier features six sections, and teams can move up to the second tier based on their season's performance.
Handball is on the rise, and the league is expected to grow stronger in response to the increased interest in this sport.